Inspiring Brighter and Healthier Lives
Mission / Purpose
At The Transition House, we are on a mission to prepare our residents for a life free of crime, homelessness, and substance abuse. We do this through three core programs that offer career training, case management, housing assistance, and counseling services.
With the primary goal of supporting our residents as they become self-sufficient, we have established a community where the past does not define you. The Transition House supports those looking to close the door on their past and journey into a brighter, healthier life filled with dignity and purpose.
About us
We are dedicated to providing hope and healing to those who are struggling. Our team of dedicated professionals is passionate about helping our residents find brighter and healthier lives. We offer a wide range of services that help our residents overcome their challenges. Our mission is to improve the behavioral health of our residents and help them achieve their goals. We are committed to providing excellent care and making a positive impact in the lives of those we serve.
Our Principles
Here to guide and empower you!
Our Mission
Inspiring brighter and healthier lives.
Our Vision
Inspire believes individual wellness is the foundation of a healthy community. We are here to guide and empower you through your own personal journey by providing exceptional individualized care. We are a community provider that will always work to meet the needs and exceed the expectations of our community.
Our Guiding Principles
Be Compassionate
We believe in seeing others and helping them along the journey of awareness, courage,confidence and joy.
Empower Others
We believe in giving our residents and employees the support, tools, and information to inspire and build brighter and healthier lives.
Embrace Diversity
We value equality and inclusion, respecting all individuals for their lived experiences and ensuring an environment of acceptance that allows us to continually evolve, united around a common mission.
Foster Innovation
We believe in harnessing our creativity and seeking new ways of doing things for the benefit of our mission.
Promote Collaboration

We believe relationships are foundational to our success and the key to creating a better society, both internally as we work together to drive our mission, and externally as we seek to maximize the impact on our communities.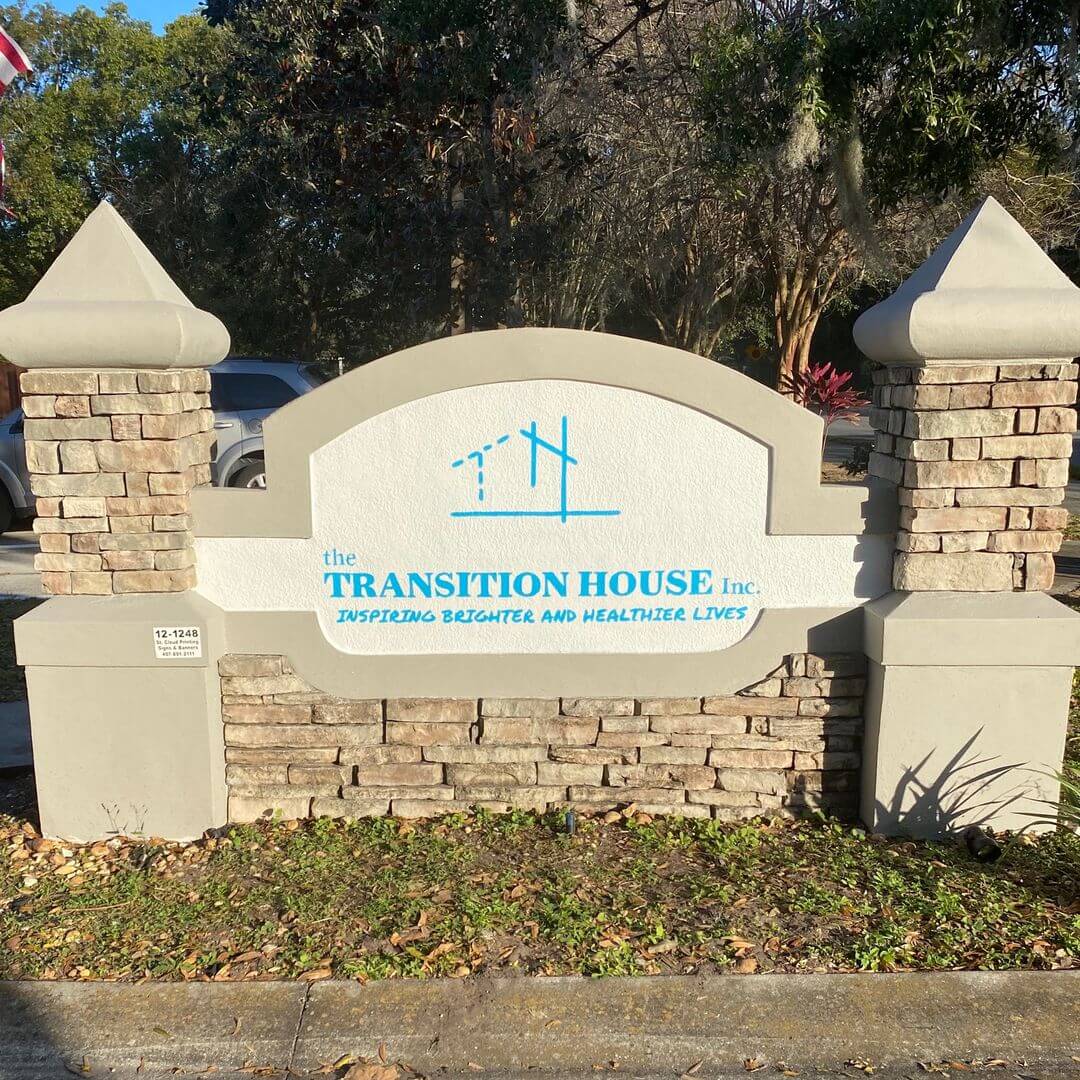 Meet Our Leadership Team
Learn more about our leadership team at Transition House Inc.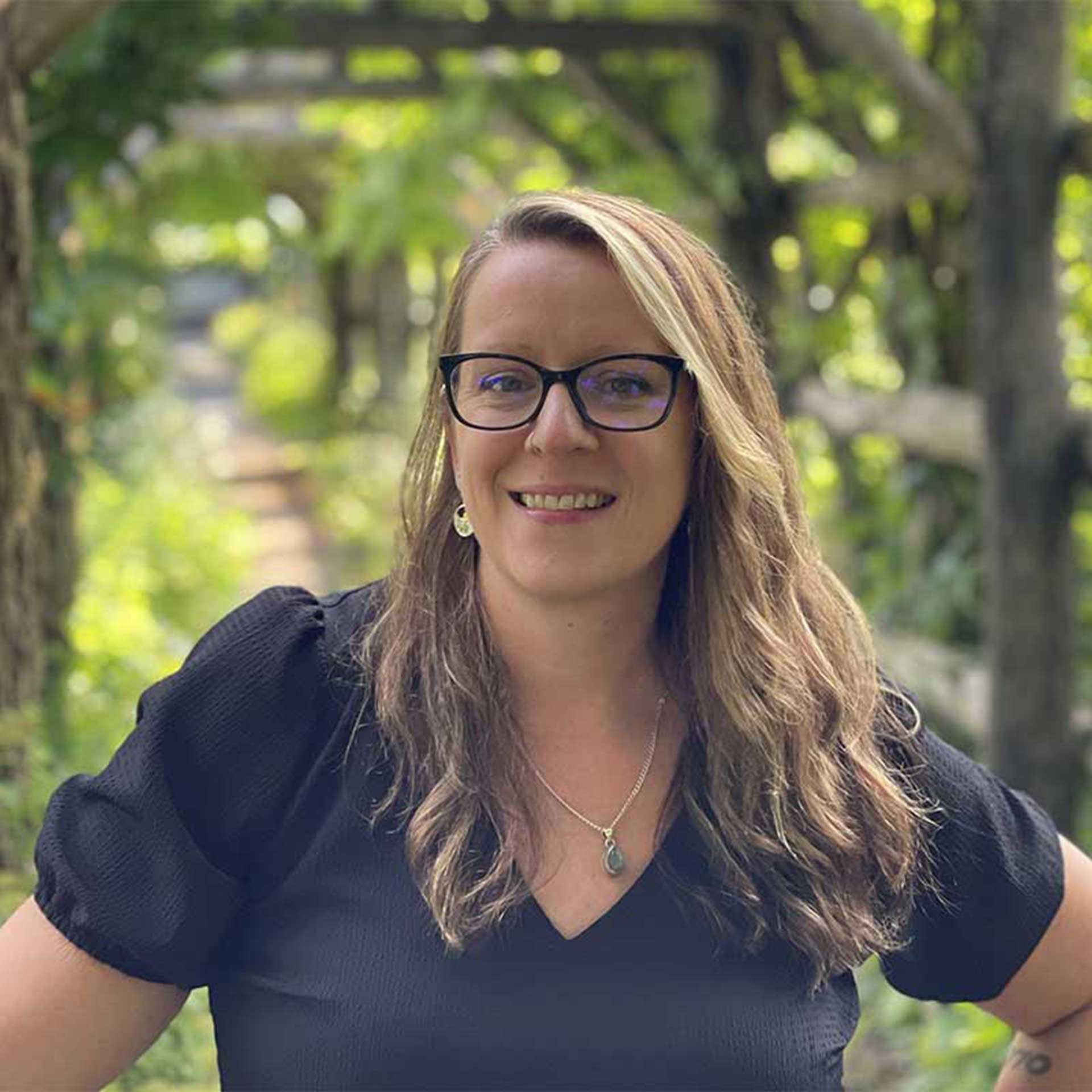 Melissa Lucas
Chief Executive Officer
Pronouns: She/Her
TTHI/Inspire Start Date: 10/13/2015
Degree: Masters in Business Administration with a concentration in Human Resource Management
Starbucks v. Dunkin: DUNKIN! Duh!
I believe everything happens for a reason in this life and I learned compassion from a young age, modeled by my Mom. She worked as a nurse and in her free time, could be found organizing/cooking giant meals for the entire low income housing project we lived at in Salem, MA. As a kid, I always enjoyed helping out at the nursing homes she worked in, handing out breadsticks to my neighbors and playing tons of baseball/softball. Go Sox!
After a short career in nursing and a relocation to Florida, I fell into business but fell in love with Human Resources. This led me to what I like to call my "forever home" in behavioral health. Working in this field, I feel that I've found my purpose, my fight, and I'm continually amazed at the incredible humans I'm surrounded by. This is a team of talented individuals, leading with compassion in this life and I'm eternally grateful they now trust me to steer the ship! I'm so proud of the work we do and inspired by the light we spread in the world.
When I'm not looking out for icebergs, I enjoy spending time with my wife and our family/friends. As an animal lover, we have a menagerie of pets and have even raised bobcats at home (totally safe, I promise!). Any chance I get, you can find me talking to my plants, walking in the woods, floating in the river, or swimming in the (cold, wavy, Atlantic) ocean.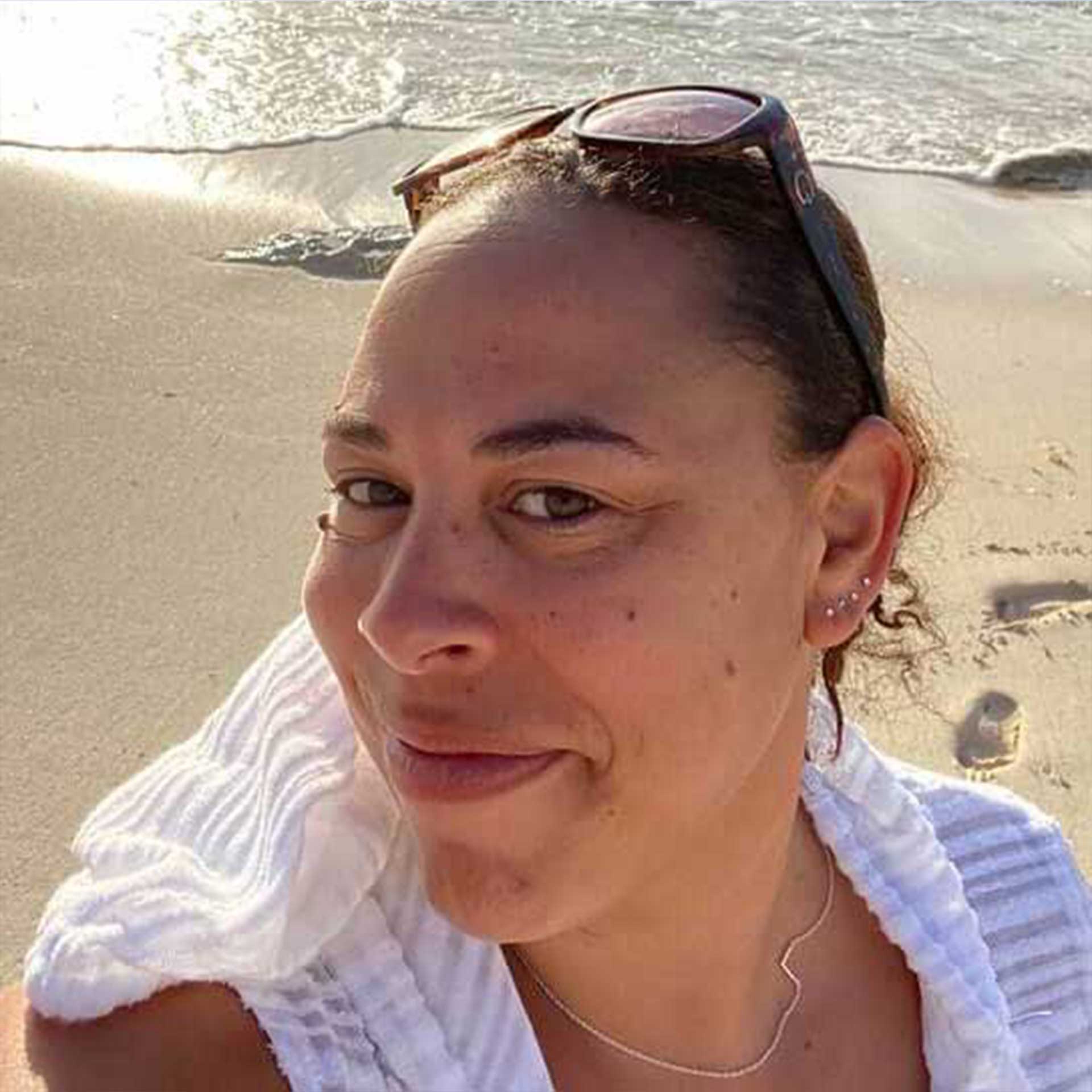 Jennifer R. Dellasanta
Chief Operating Officer
Pronouns: She/Her
Hometown: Massachusetts
Joined Team: April 2011
Licenses/Certification: LADC1 – MA, MCAP-FL, ICAAC- IN, CADAC – MA, FL, INDegree: Masters
Happy Place: At the Ocean, lake or a river
As a woman of color who has dealt with mental health issues, who is in active recovery since March 1, 2004, working in this field is what I was meant to do. I wanted to make a difference, for a variety of reasons, mainly because the treatment programs I had been to didn't feel like they were there to help. Between the boundaries crossed, the lack of understanding and compassion of some individuals that were supposedly working to help me recover. I knew I could do better; I knew I could help. Recovery has taught me to love who I am, love my life, acceptance of things that I cannot change, courage to change the things I can and the wisdom to know the difference. I live that on a daily basis and am fortunate enough to work for an agency that truly believes in its mission to help individuals that are just like me on a daily basis. I have worked in the field of human services since 2005 and continue to help direct and guide
policy change for the betterment of the clients that we work with. I will continue to do so each day, so that we keep awareness in the forefront that mental health is health! Today I love my life, I love my family and friends, I love my animals (shout out to Frankie, Hagrid and Luna), I love my career, I am happy, I have coping skills, I am confident, I am respected, I am worthy of all the love that I have in my life and I am free.
Dr. Jaymes Gonzales
Chief Clinical Officer
Hometown: Anchorage, Alaska
Best advice: "Just listen to people" -my father
Degree: PhD in Clinical-Community Psychology with a Rural and Indigenous Emphasis
I am a licensed clinical psychologist passionate about work-life balance, social justice, leadership, and cultural and personal identity development. I have strong beliefs regarding equality. I love kayaking, hiking, snowboarding, cross-country skiing, and camping.
I have played sports most of my life, including developmental club soccer in Germany, and am a huge fan of the Seahawks, Mariners, Sounders, Orlando City SC, Lightning, and Kraken. Traveling and experiencing new sights and ways of living that differ from my own bring me joy.
Philosophy, all things space, including astro and quantum physics, and history interest me deeply. I use a variety of clinical approaches, but my favorite is existentialism, which involves exploration of the meaning we each give to our lives and how we make sense of who we are and our place in the world.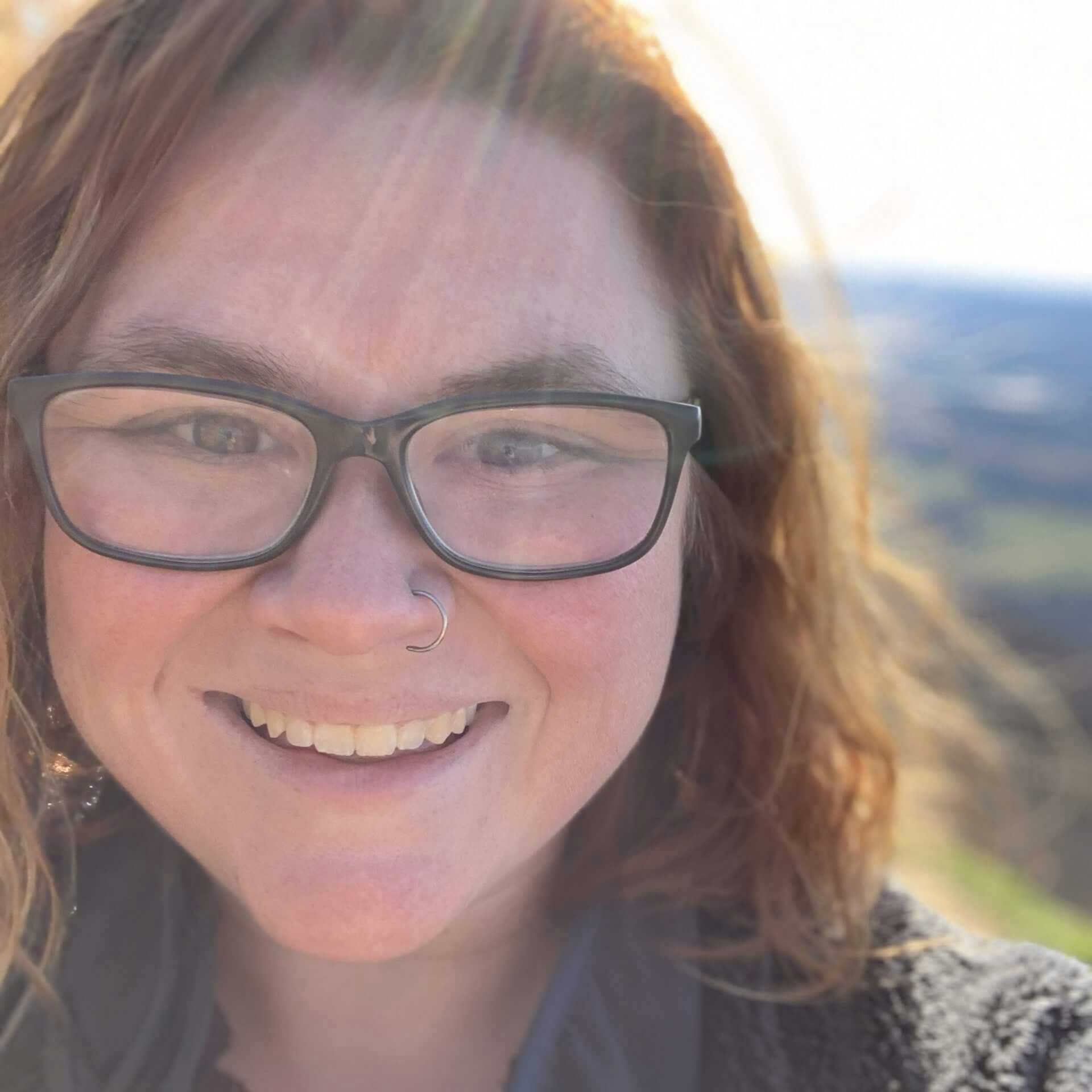 Paige Hudson
Director of Quality Services
Preferred Pronoun: She/Her
Highest Degree: Master of Arts in Clinical Mental Health Counseling
License: LPC-MHSP
Favorite Quote: "If you are stone, be magnetic; if a plant, be sensitive; if a human, be love."- Victor Hugo
Happy Place: Flight Park on top of Lookout Mountain, GA
Favorite Coffee Place: Starbucks
Being born and raised in Tennessee has given me a deep appreciation for the beauty of the outdoors, the strength of community, and delicious food. I enjoy camping, hammocking,
and other outdoor activities as well as board games and tabletop role-playing games with friends and family, road trips to new places, musical theatre, movies, and cozying up to a good show with my dog Ellie. I have been with The Transition House/Inspire since 2017 and and I am inspired by the resiliency and strength of our clients to do the hard work and make the difficult changes to become the best version of themselves.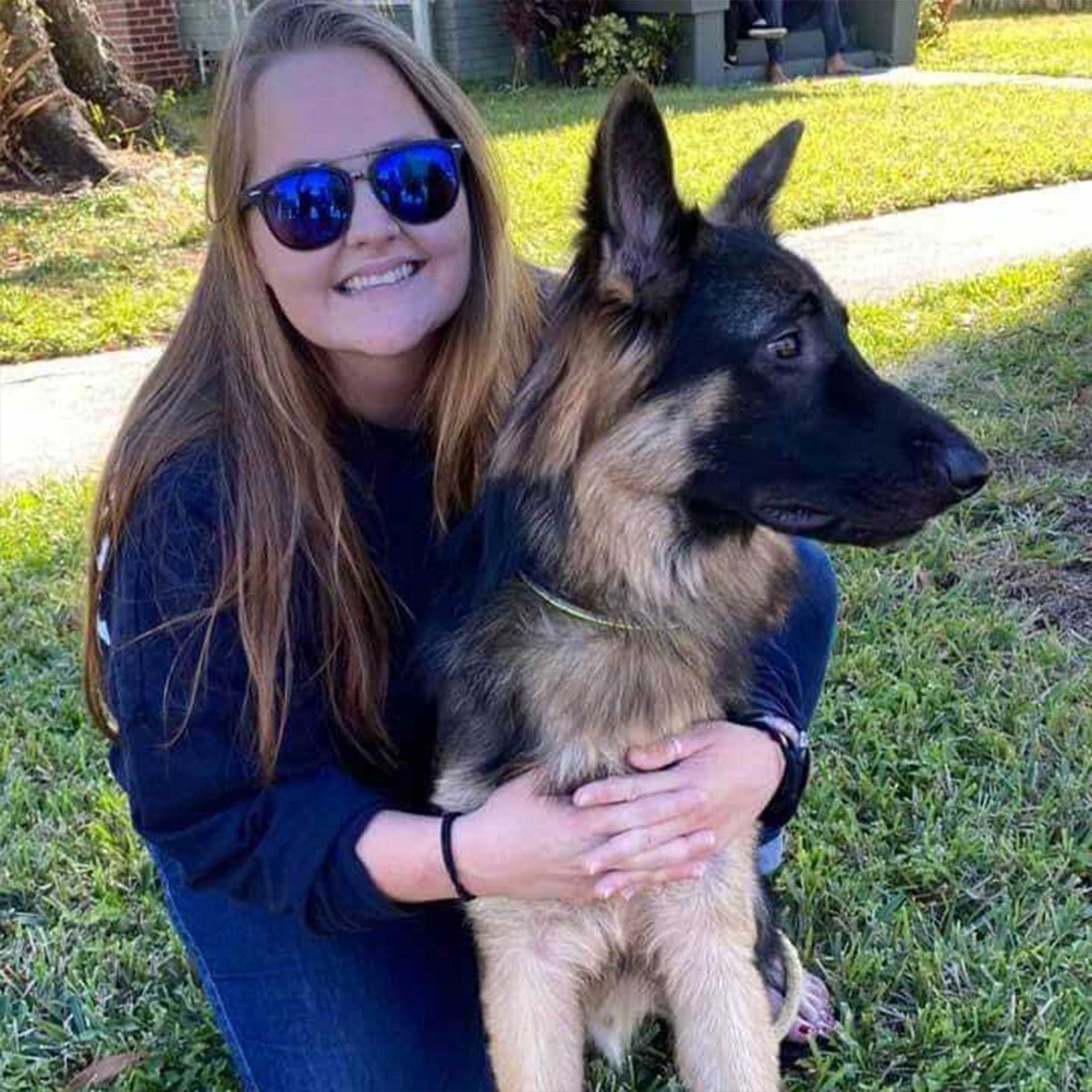 Shaun Peterson
Director of Administration
Pronouns: She/Her
Happy Place: Anywhere my dogs are
Hometown: Auburndale, FL
Favorite Coffee Spot: Dunkin Donuts!
I am a true Florida girl who feels most at home in any and all bodies of water (but the Wekiva River holds a special place in my heart). When I'm land-locked, I prefer to spend my free time hanging out with my animals, tending to my plants or binging a good show. I started volunteering at The Transition House in 2016, while also working full time as a Food and Beverage Manager in the hospitality industry. I immediately fell in love with the organization and knew this is where I wanted to be. So, a year later, I came on full time as the Administrative Assistant and never looked back!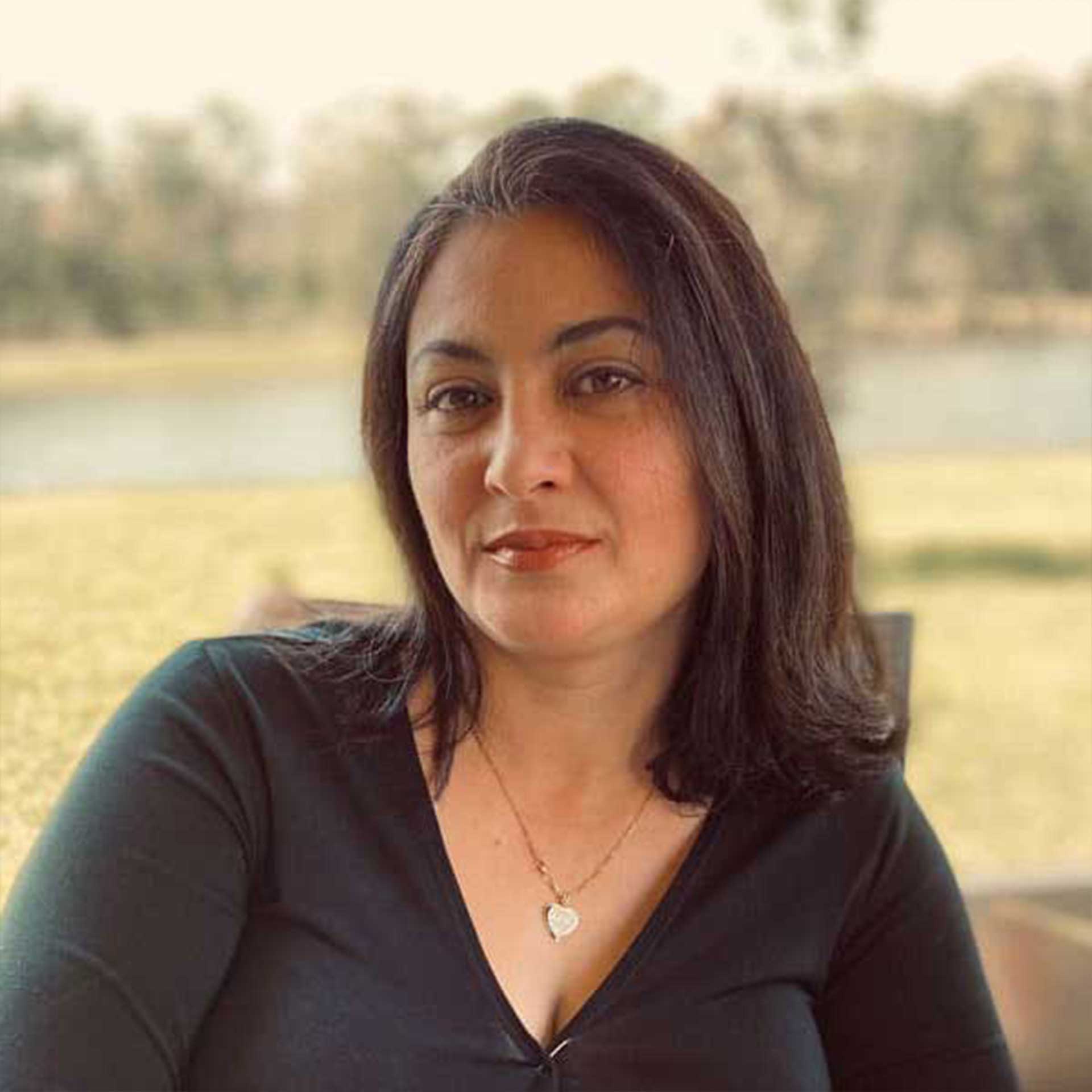 Melinda Rios
Director of Human Resources
Bachelors of Science in HRM
Certifications: SHRM-CP, HRCI-PHR
Experience: 10+ years of Human Resources Management
My wish is to someday look back on a long life and feel that perhaps I added a small grain towards helping others. That is why I have been drawn towards the Non-profit sector. In my spare time I enjoy simple pleasures such as spending as much time as I can with my family and going to the beach.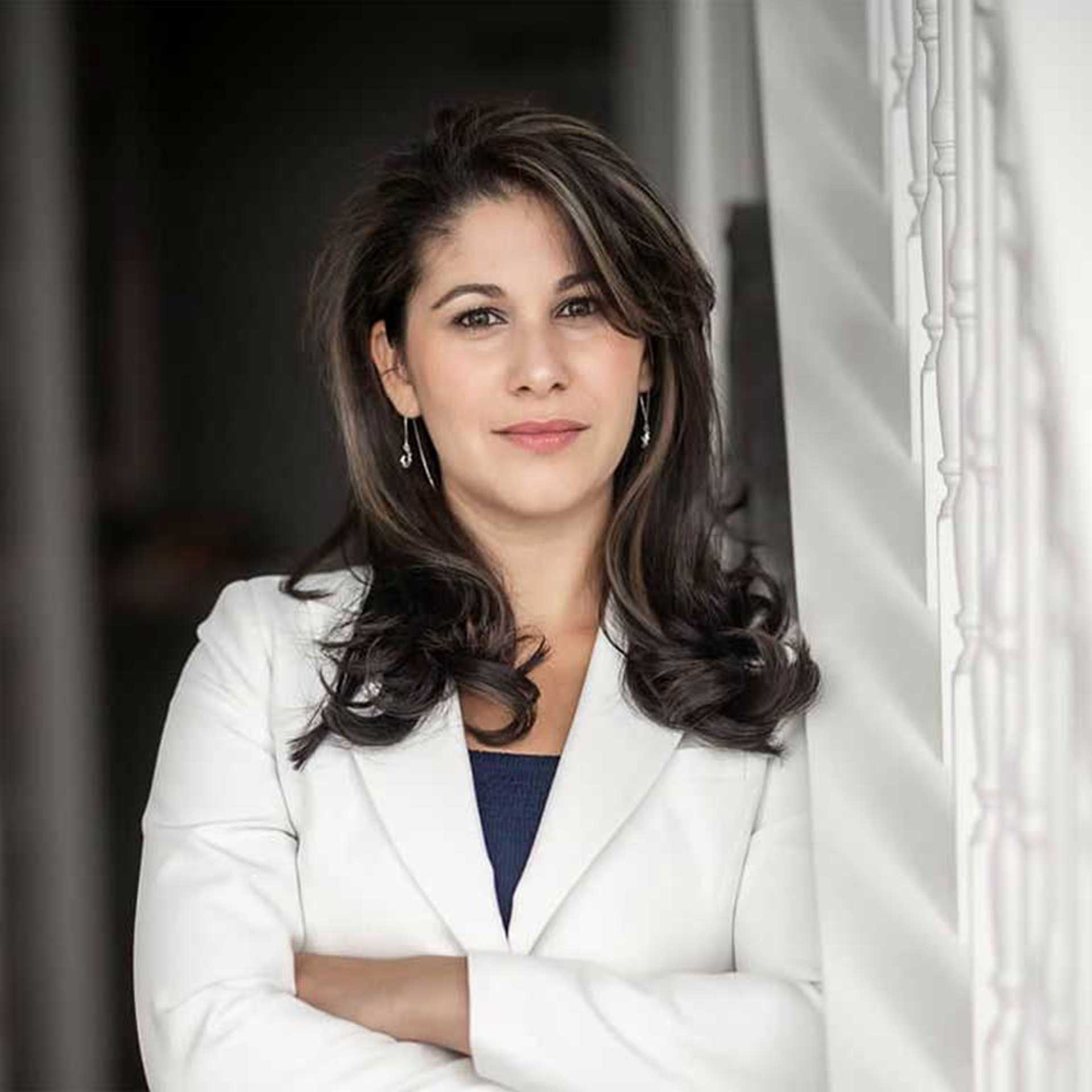 Lisandra Gonzalez
Financial Controller
Family is the most important thing in my life and I love being a mother to my son. My favorite things to do are exploring Florida and nearby states camping in my RV, watching great movies, and enjoying familiar as well as exciting new foods. Most people don't know this about me, but I absolutely love roasted pig and spending too much time on TikTok. I'm a genuine and straightforward person and you can count on me to say what I think. My work is my passion and I am proud of my profession. I value working hard and am dedicated to giving 100% at my job and to all the things I do at work.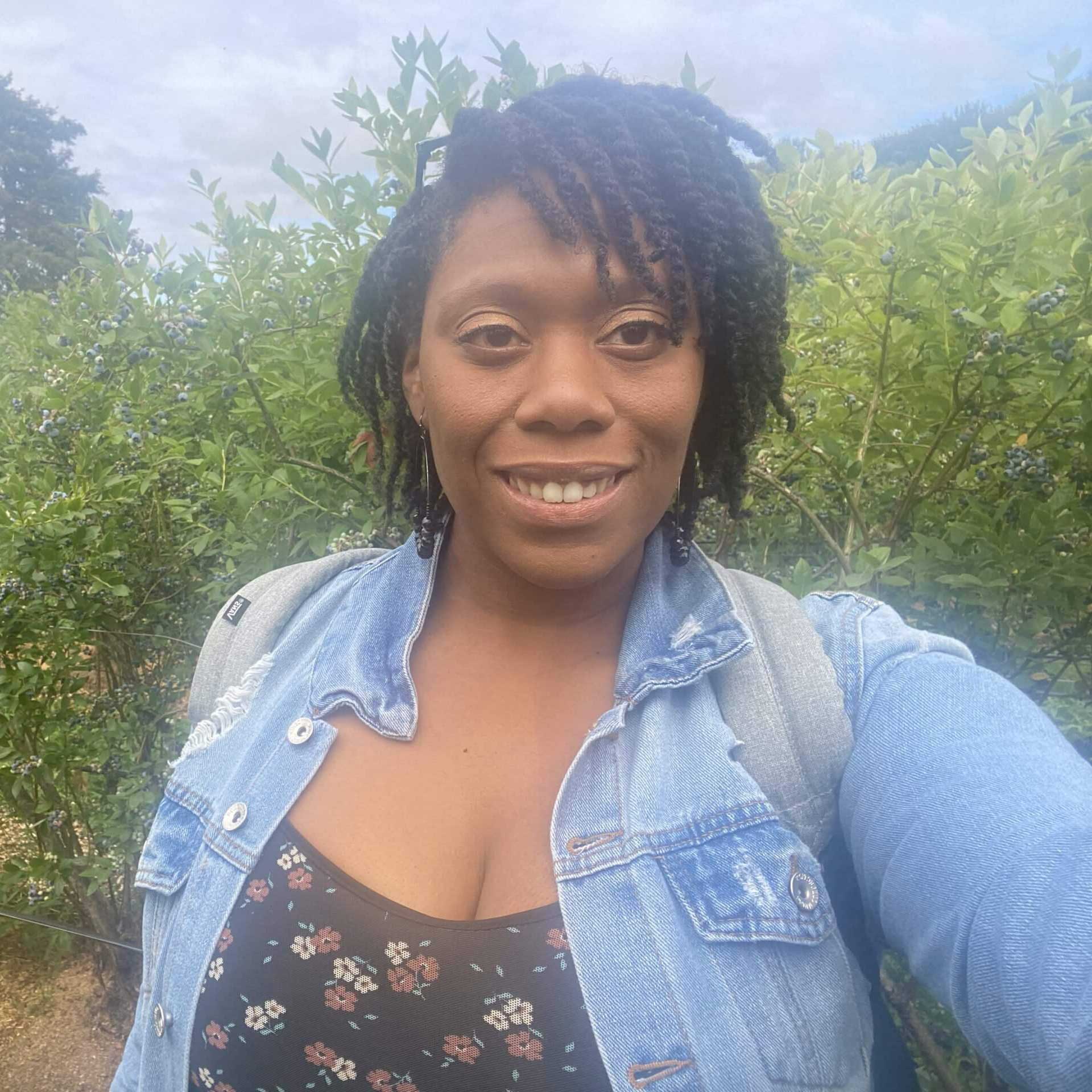 Deneese Johnson
Marketing Director
Pronouns: She/Her
TTHI/Inspire Start Date: 10/13/2015
Degree: Masters in Business Administration with a concentration in Human Resource Management
Starbucks v. Dunkin: DUNKIN! Duh!
Growing up, I spent my time playing in my grandmother's backyard, which was filled with towering pine trees. My grandmother was a dreamer and a nature lover. Two aspects that I recognize in myself, today. Many years have passed and I still find myself in search of the closest forest, where I can once again stand among towering trees and dream. In my free time, I'm usually painting (or illustrating), cooking, hiking, planning my next road trip (to the Pacific NorthWest) or taking day trips to the springs.
After spending nearly ten years branding and marketing in the hospitality industry, I began to dream about joining a company that had a purpose larger than making a profit. In 2021, I decided to take a leap of faith in search for that company. That was when I was lucky enough to find The Transition House and Inspire. Now, I get to focus my marketing efforts on the company's purpose, dreams for the future AND sharing our mission and values with those who may need a little support in achieving their own personal dreams.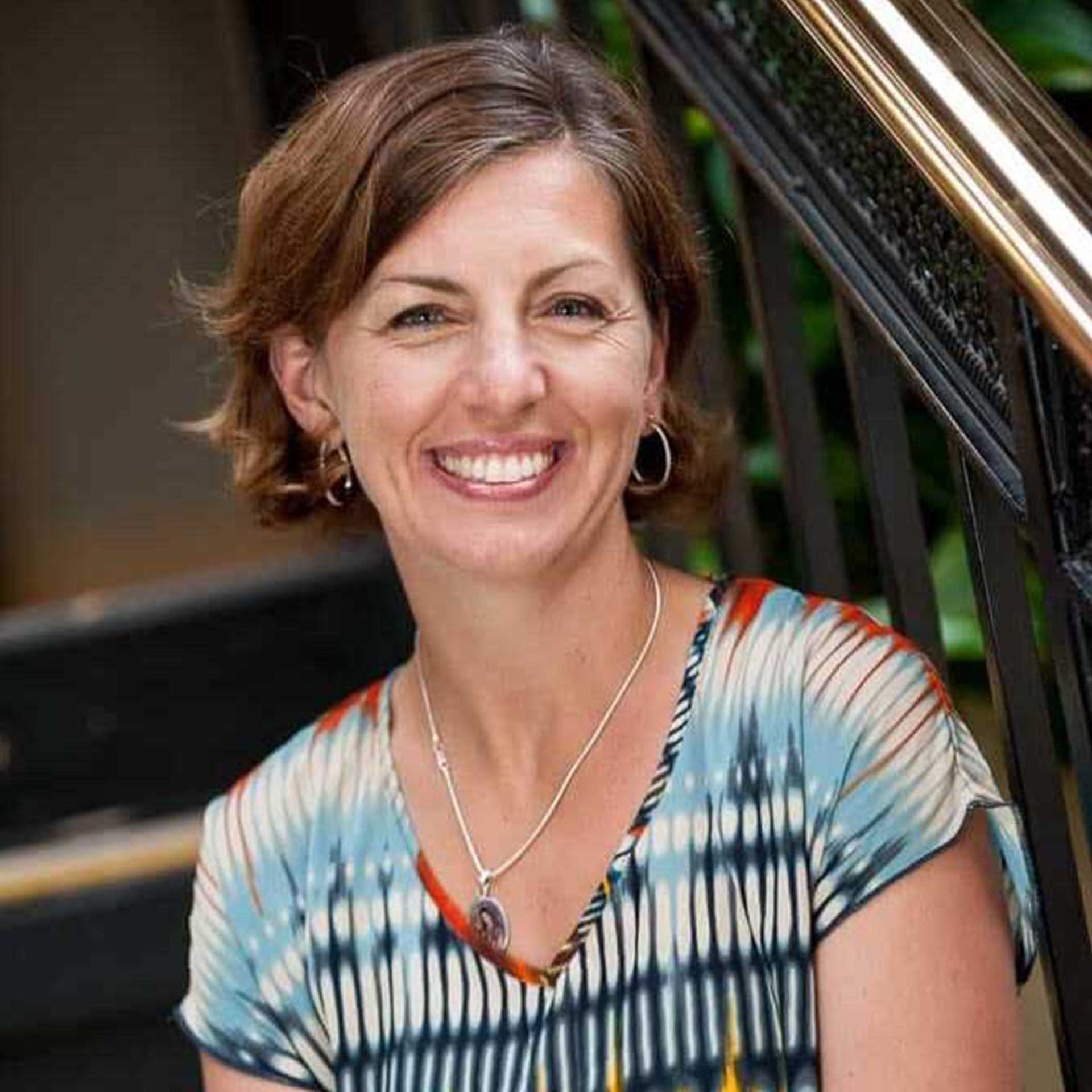 Dr. Kimberly A. Quigley, MD
Medical Director
Pronouns: She/Her
Joined Team: Augutst 2017
Degree: PhD
I am dedicated to improving the mental health status of vulnerable populations by creating innovative behavioral health delivery models. Throughout my career as a psychiatrist, I have used creative solutions to provide compassionate psychiatric care to underserved populations, balancing
technology with tried-and-true bedside manner. I have a special interest in elite athletes, substance abuse and people living with complex medical and behavioral disabilities. I received my Bachelor's
Degree in German Language and Literature from Georgetown University, Medical Degree from the University of Tennessee, and completed my Psychiatry residency at Drexel University College of Medicine.
Meet Our Founder
Learn more about the founder of Inspire, Inc., Tom Griffin.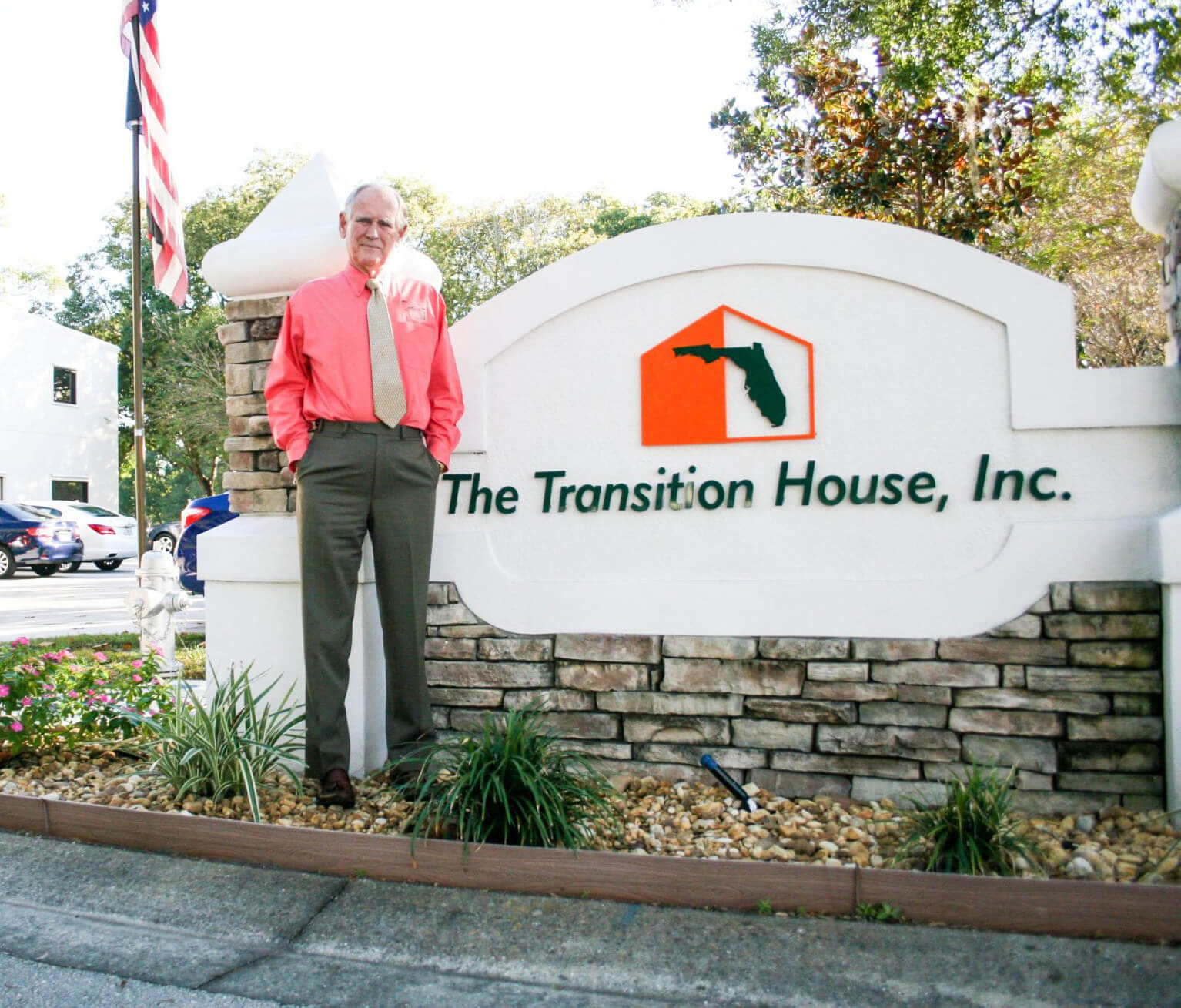 Our Founder
Tom Griffin
Dr. Griffin is the founder of Inspire, Inc. With over 25 years of experience in the addictions field, he has led the agency since its inception in 1993. Dr. Griffin encourages his staff to adhere to all of the new evidence-based treatment protocols that are available in this complex field.
A Letter
From Our Founder
When I was first asked to write a brief note about why I started Inspire, Inc., my mind was immediately flooded with countless fond memories. For twenty-seven years I had the honor and privilege to be the Chief Executive Officer of Inspire, Inc. Prior to that time, myself, my son, and a few close friends spent three years planning and building for this dream to become a reality.
I relocated to Osceola County in 1989 from Boston. At that time, I was five years clean and sober. I immediately immersed myself in AA and NA as I had promised my sponsor Walter I would when I departed from Boston.
I remained in close contact with Walter and numerous other AA and NA friends back in Boston and spoke to them often. Many of them over the years have had their Florida winter vacations at my home, and I, my summer vacations at their homes. Often in these conversations, I would express my concerns about the lack of services and opportunities for people in recovery in Florida.
When I relocated, I found both AA/NA programs and meetings much different than what I was familiar with back up North. I had continued to maintain close contact with my sponsor in Boston. One phone call, I was complaining about the lack of services here for recovering people, the differences in the meetings, the scarcity of meetings, as well as my frustrations.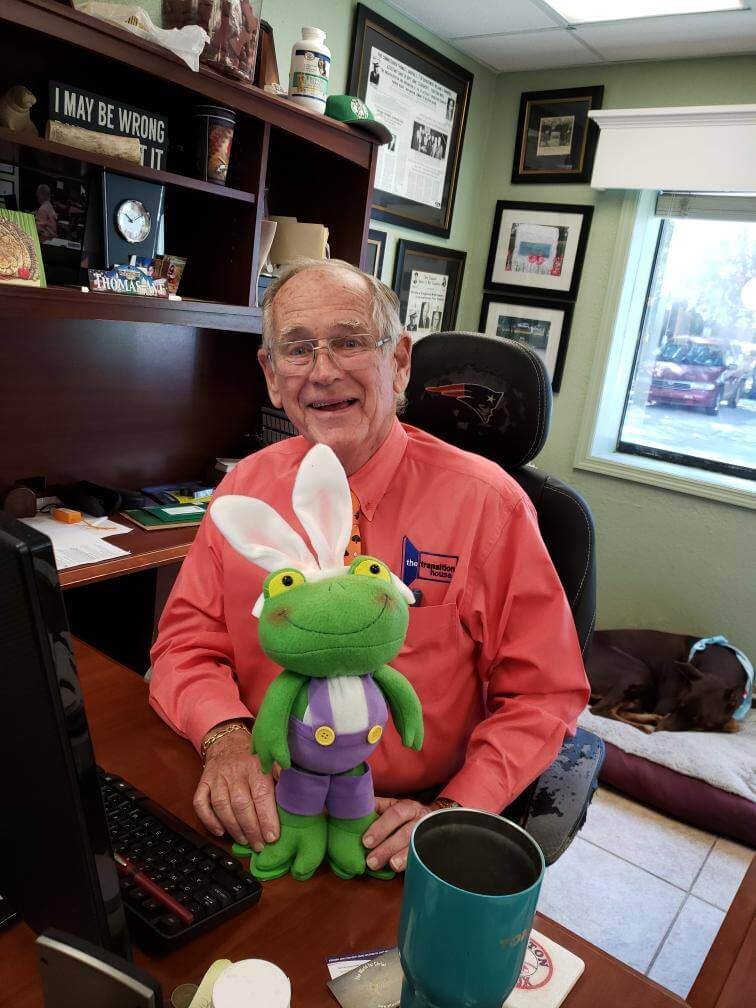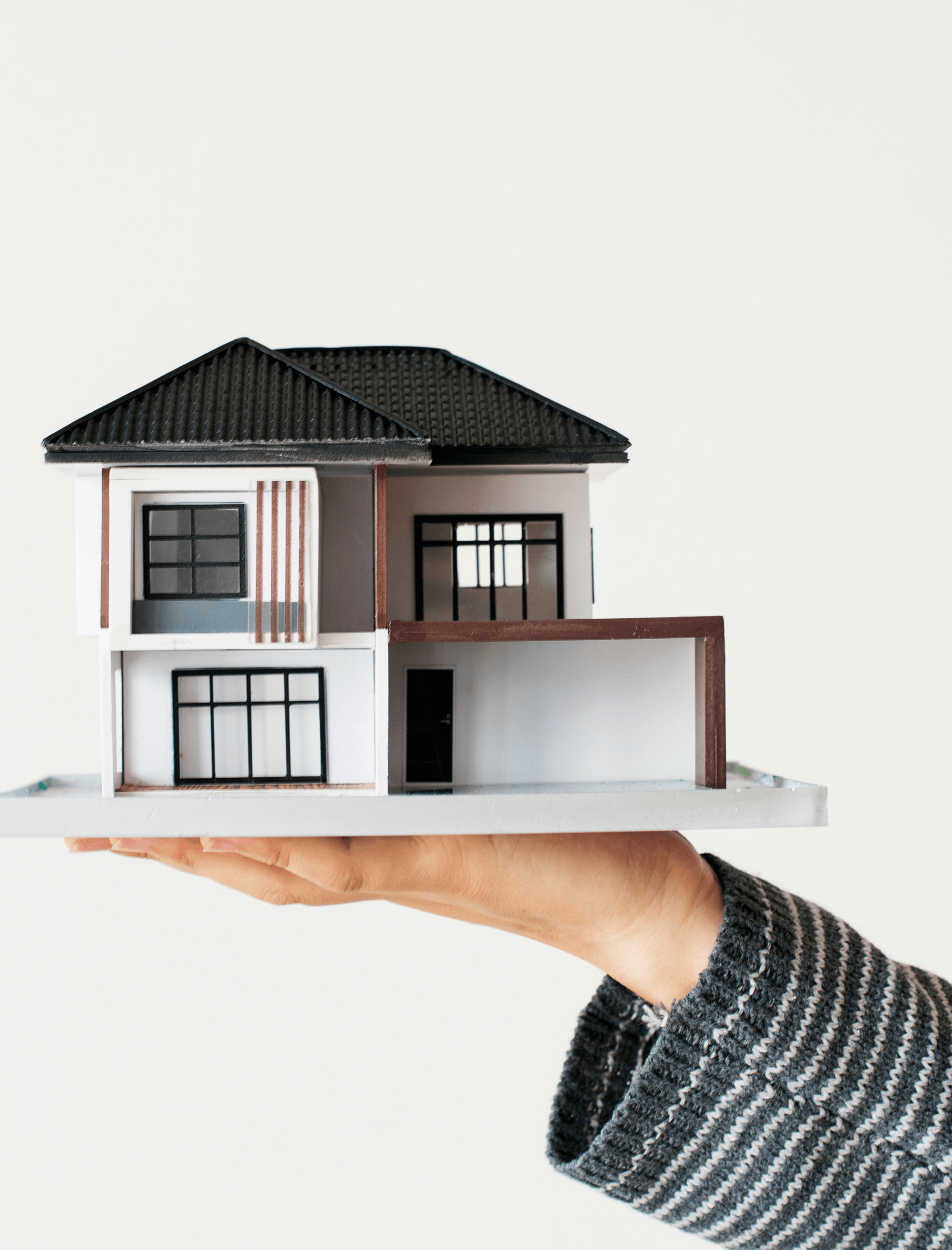 Walter stated "If you don't like something, then fix it. By the way, it's time for you to stop sniveling about it."
In my mind, I kept returning to that conversation and asking myself, "What can I do to make things better here?"
As we all know, there are many sayings and slogans used in AA and NA. When I was new in the program, I hated the slogans and then somehow that also gradually changed. One has stuck with me over the years: "If you want to keep it, you have to give it away."
The reasons why I started Inspire, Inc. are pretty simple and matter of fact. My deepest desire was to establish a program where the residents developed the strong bonds and the sense of commitment to their fellow addict and alcoholic that I was familiar with in Boston.
For any resident who ever has walked through the doors of Inspire, Inc. and to anyone who will walk through them in the future, they owe a debt of gratitude to one great man: Walter. He gave me the inspiration, the self-confidence, the permission to go ahead and start Inspire, Inc.
Brian C.
I am so grateful and thankful to Mr. Tom Griffin and all the staff at The Transition House for creating a new me. I'm more focused and determined than I've ever been. People love me again and want to be around me. That's a great feeling.The main reason I'm writing this letter is that hopefully, it will inspire someone to change their life and realize that life is worth living.
Larry Moore
With the help of their Clinical Supervisor, Felipe, I was referred to and treated by LMHC Mike Kellogg, a specialist in cognitive therapy, EFT and PTSD. I received support from the treatment team including Mike, Alyssa, Sheba, Nina and many others. Along with the team, the other residents here have helped me deeply as well. It has been the best experience of my life and it has changed me forever.
Inspire Veteran's Program Resident
I work on recovery every single day because your Staff showed me the way and the result was up to me. I sat in your office once and you told me that this was the best time in my life and that I should enjoy it. I do and the best part is that I am present and appreciative of my life. Thank You, Tom and The Transition House for saving me when I believed there was no hope and no future.
Find Out More About Our Mission
If you require any further information, feel free to contact Us.